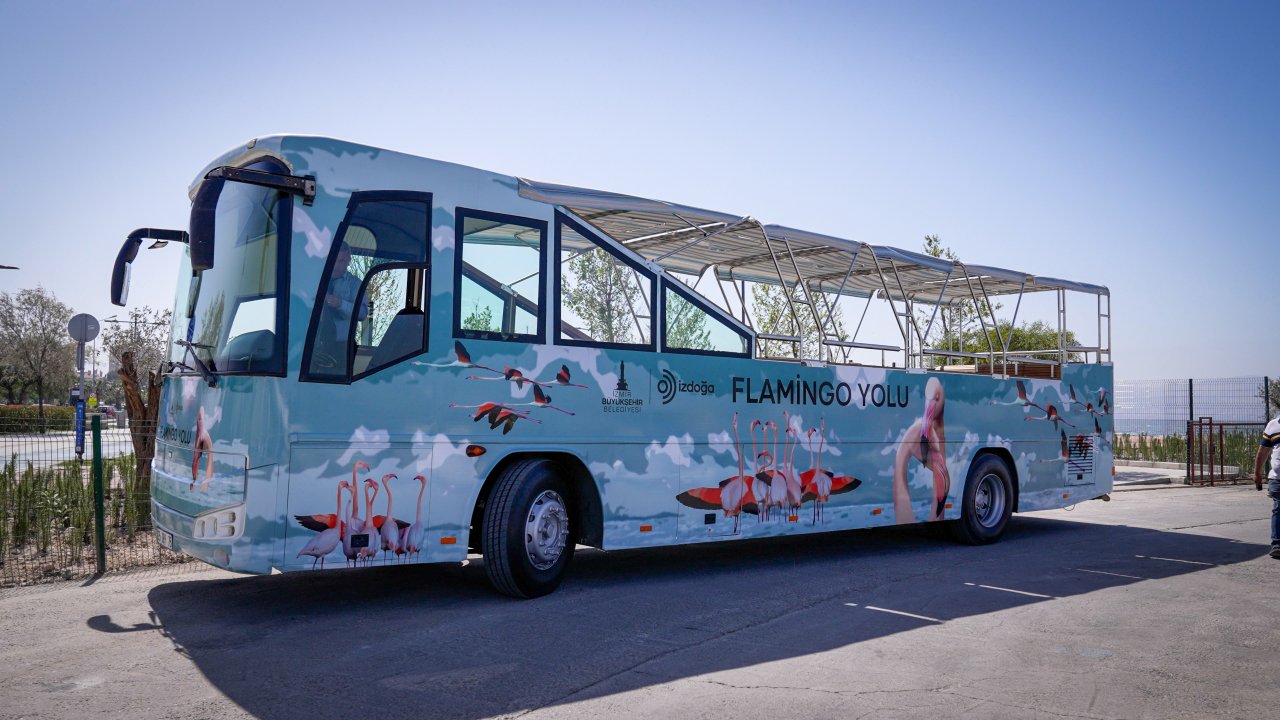 Flamingo Bus Tour
Weekends
18:30 - 20:30 (Southern Gediz Delta)
Wednesday - Friday
18:30- 20:30 (Southern Gediz Delta)
Would you to explore the Gediz Delta of İzmir, one of the largest wetland ecosystems in the Mediterranean Basin, with our flamingo road bus?
Our tour will start from the Natural Life Park follow the "Degaj" route end again in the Natural Life Park. You can witness the life in İzmir's Gediz Delta observe flamingos, pelicans, small kestrels hundreds of other bird species with our guided tour that will last approximately 2 hours.
In addition to birds, this tour, we can encounter mammal species such as jackals, foxes, wild boars, hares, takes you on a unique journey in the Gediz Delta of Izmir, which is preparing to become a UNESCO World Heritage Site.
Are you ready for a journey within the nature of Izmir?